We can offer an exceptional mailing and distribution services to your company. Whether it be for corporate communication or for marketing purposes, Subiaco print has the solution for you. Contact us to further discuss and and help plan out your mailing project.
Mailing products
ANNUAL REPORTS
NEWSLETTERS
MAGAZINES
DIRECT MAIL MARKETING
FLYERS
BROCHURES
LETTERS
BUSINESS FORMS
NOTICE OF MEETING
PROXY FORMS
SURVEYS
PRODUCTS GUIDES
COMPANY INFORMATION AND CAPABILITIES
COUNCIL RATES
NOTIFICATIONS
OUR MAILING PARTNERS
These partners ensure that you get a professional mailing service to the highest level. Our businesses are closely aligned and work strategically together to deliver a full mail communication service of design, print and mail.

Established in 1985, Specialist Mail Services is a boutique mail house specialising in local, interstate and overseas direct mail distribution. We can assist with the printing, processing and mailing of statutory documents, direct marketing and public relations documents, often within tight mailout deadlines.   What sets us apart is quite simple – we care! We pride ourselves in completing timely and professional mail outs for all of our clients. At Specialist Mail, every mail out is treated with personal care and attention, you are not just another job number to us.   We understand that the documents we are handling are important to you from either a legal, strategic or marketing viewpoint and are a direct reflection on the professionalism of your company.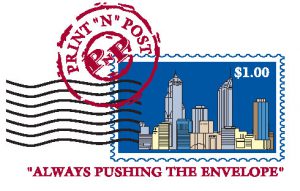 Established in 2001, Print 'n' Post is a Perth-based company offering a full range of printing, addressing, database management and postage solutions for businesses across Western Australia and throughout the nation. We have the know-how to sort your mail efficiently, giving you the ability to obtain maximum postal discounts and reducing your overall spending. Take advantage of our specialist knowledge today, and let us improve your printing and mailing efficiency – at Print 'n' Post, we deliver success